The playoff picture is shaping up and the games are getting a bit more unpredictable. Case in point, I went 7-9 last week. YIKES! Many of the so-called ESPN experts also had loosing records last week, so I don't feel that bad. It's week 16 and many of the teams fighting to secure a playoff spot are falling off down the stretch.
On Any Given Sunday…
During this time of year the games should be a bit more easier to pick, but after last weeks shockers (Indy win, Green Bay lose, and Raven's slaughter) it's clear that anything goes. The fact that the Bengals and the Detroit Lions are doing good this year shows us that on any given Sunday a team can win or loose.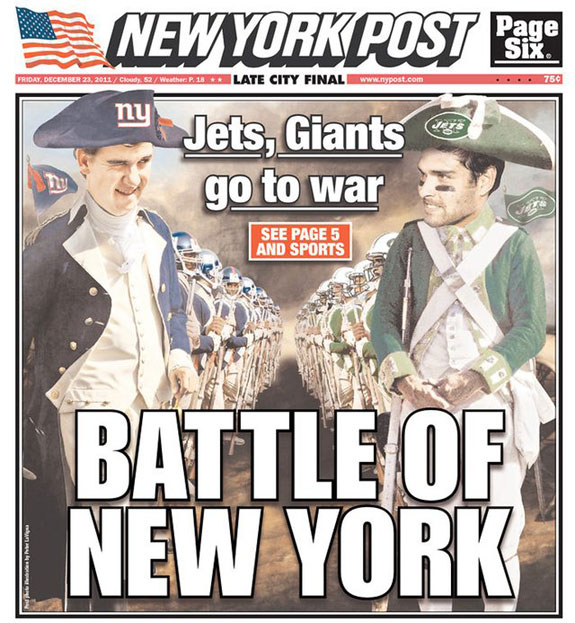 New York, New York
The only things that matters during week 16 is the battle of New York. If you read my picks each week, you already know it's all about the J-E-T-S. New York is a city that is unforgiven. Full of diehard fans, New York City loves you when you are doing great and will definitely turn on you when you aren't. Just ask the other Manning or Fireman Ed (photo below).
Having lived in New York City… READ MORE