Sadly, week 17 is here. The final week of the regular season and it's definitely going to be a wild one. Last week, I was able to rebound and go 13-3 thanks to several teams stepping up and claiming their playoff spots. Unfortunately, my team was not one of them. The playoff picture has definitely shaped up in the NFC, but the AFC still has some unfinished business thanks to a few teams still trying to hang on.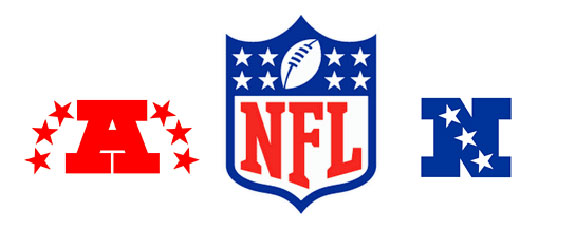 The NFC
What we know so far is that the Eagles, Bears, Buccaneers, Seahawks, Cardinals, Panthers, Redskins, Vikings, and Rams have been eliminated in the NFC. America's team is still in the hunt, but more than likely the Giants will wrap up the finally playoff berth.
The AFC
What we don't know is who will take the last two playoff spots in the AFC. The Bills, Chargers, Chiefs, Dolphins, Browns, Jaguars, and the Manningless Colts have all been eliminated from the playoffs; however, the Broncos, Bengals, Raiders, Titans, and the J-E-T-S are all still trying to secure a spot.
As one commenter wrote on NFL.com: "What do the LAPD in 1994 have in common with Denver in 2012? Both are led on a chase by a slow, white Bronco!"
Rex Ryan and The Jets
I may be biased because I am a J-E-T-S fan, but damn can everyone stop hanging on Rex's ever word! Personally, I don't think he talks too much. This guy answers the questions that are asked. It's not his fault that he does so with a confident swagger and a whole lot of personality. It's just that simple. As for Mark Sanchez, well… I lived through the Vinnie Testaverde and Bill Parcells era, so Sanchez is okay with me. At the end of the day, the Jets need to beat Miami and watch the rest unfold. After watching Sanchez stroll in Sun Life Stadium this morning looking like he stepped out of a scene from Miami Vice, I'm not sure what to believe. He was looking a little to "Hollywood." Not sure if that's good or bad, but he better beat the Dolphins today or it will be a wrap. He needs to start this year erasing any doubt.
Black Monday
It's definitely going down tomorrow. We have already seen two head coaches get the axe during the season, but we all know a couple more will meet their fate tomorrow. Personally, I am gunning for Jason Garrett. He was horrible as the… READ MORE