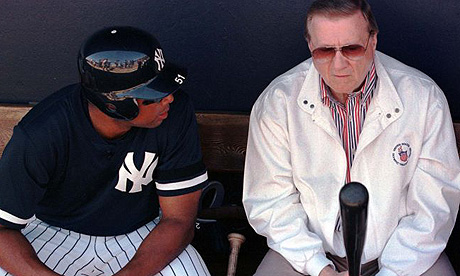 The lights on Broadway will most certainly be dim tonight. George Steinbrenner suffered a massive heart attack last night and has passed away this morning at the age of 80.
Ruling the Yankees with an Iron fist since he took over ownership in 1973, "The Boss" as he was known, demanded excellence AND championships throughout his 30 plus years with the team.
Under his ownership, the Yankees have appeared in the World Series 11 times, winning seven titles, including the 2009 championship.